This will give you information and clues on what wildlife you can observe at Verdmont. If you cannot see the animal you may observe its passing.
Observe but do not disturb or scare the animals, we encourage enthusiastic observing, bring us photo evidence, tag us on Instagram or twitter @verdmontacquit
All of these animals are under continual pressure due to habitat loss an encroaching human interference and through agriculture.
At Verdmont we try and leave as much of the estate wild to encourage and nuture these animals, why not try a wild corner in your garden.?
1 Do not burn trimmings keep a pile breaking down and you might find hedgehogs!
2 Keep some old logs these provide homes for salamanders toad and frogs.
3 Do not use pesticides or fertilizers these chemicals destroy the nature balance in your garden kill off insects providing food for other animals and create toxic nitrogen run off many are carcinogens.
4 Plant wildflowers to encourage bees and leave the lawn to grow this encourages insects and garden health.
5 Try a small pond with some plants be sure to keep the water moving with a solar powered bubbler for a relaxing treat.
Myocastor Coypus
-Coypu-Nutria-Coypu-Coypu-Beverrat-Bæverrotte
You normally find coypus in ditches. Coypus are not very common here at Verdmont but they are possible to see if you keep your eyes peeled.
Normalmente trovi la nutria nei fossati. I coypus non sono molto comuni quThe Wild boar normally are hanging around at dawn and dusk.
Wild Boar
You may not find the wild boar, but you could hear them ruffling in the bushes and growling, or you could see places that have been digged up.
I cinghiali sono normalmente in giro all'alba e al tramonto. Psentirli arruffare tra i cespugli e ringhiare, oppure potresti vedere i posti che sono stati scavati.
-Bats-Pipistrello-Fledermäuse-Chauves-souris-Flagermus-Bats
The bats you can see on a warm summer evening, from dusk.
I pipistrelli che puoi vedere in una calda sera d'estate, dal tramonto.
-Fox-Volpe-Fuchs-Renard-Fox-Vos.
You may not see the fox but you may hear, it sounds like a dog with sore throat.
Potresti non vedere la volpe ma puoi sentire, sembra un cane con mal di gola.
-Rabbits-Conigli-Kaninchen-Lapins-Kaniner-Konijnen.
The Rabbits you will have a hard time finding, but you could see some tiny round dung balls.
I conigli ti faranno fatica a trovare, ma potresti vedere delle piccole palline di sterco rotonde.
Reptiles
Italian wall lizard. Lucertola italiana. Lézard mural italien. Italiensk væg firben. Italiaanse muurhagedis. Italienische Mauereidechse
Where to find them: anywhere where there are rocks or walls passive heat collection.
Blind legless lizard.
Thousands of legless lizards end up killed each year because people confuse them with snakes (they are killed out of fear).
Certain species of legless lizards are listed as endangered.
The biggest ever found is 60.96 cm to 91.44 cm and weighed up to 0.31kg to 0.60kg.
Green whip snake
This snake grows to a total length of about 150 cm. In the northeastern part of its range, in Sicily and southern Italy, most individuals are blackish in colour.
Birds
Buzzard. Poiana. Buse. Musvåge. Buizerd. Bussard
Where to find them: At 2:00 PM look up in the sky and you should find them circling the sky, on a sunny day.
Buzzards are bird of prey they eat small rodents, but also take birds, reptiles, amphibians, larger insects and earthworms.
But you might not find them
Dove trovarli: Alle 14:00 guardate in cielo e dovreste trovarli a girare il cielo, in una giornata di sole.
Le poiane sono rapaci e mangiano piccoli roditori, ma catturano anche uccelli, rettili, anfibi, insetti più grandi e lombrichi.
Ma potresti non trovarli
Eurasian blue jay. Ghiandaia blu eurasiatica. Geai bleu eurasien. Eurasian blue jay.
Where to find them? anywhere, they are very common, like magpies.
Dove trovarli ovunque, sono molto comuni, come le gazze.
Eurasian blue tit. Cinciarella euroasiatica. Mésange bleue eurasienne.
Pheasant-Fagiano-Fasan-Faisan-Fasan-Fazant
You find pheasants in wooded areas.Trovate fagiani nelle aree boschive.
Trovate fagiani nelle aree boscose. Portate i fagiani nelle aree boschive.
Scop owl-scope owl-Scop Eule-Scop Owl-scop ugle-scop uil
The Scop owl is very well camouflaged as you can see in the photo, so you might not find them.
But if you listen you will hear it. Il gufo Scop è molto ben mimetizzato come puoi vedere nella foto, quindi potresti non trovarli. Ma se ascolti lo sentirai.
Nightjar-Succiacapre-Ziegenmelker-Engoulevent-Nightjar-Nachtzwaluw
Nightjars are very agile in flight, able to hunt and catch aerial insects such as moths in those huge moths.
They also eat beetles, spiders and various other insects. The shape of a bird's beak almost always determines the type of food they will eat
I Nightjars sono molto agili in volo, in grado di cacciare e catturare insetti aerei come le falene in quelle enormi bocche.
Mangiano anche scarafaggi, ragni e altri insetti. La forma del becco di un uccello determina quasi sempre il tipo di cibo che mangeranno.
Swallow — Ingoiare — Avaler — Slikken — Swallow —Schlucken
Swallows have two foveae in each eye, giving them sharp lateral and frontal vision to help track prey.
They also have relatively long eyes, with their length almost equaling their width.
Le rondini hanno due foveae in ciascun occhio, dando loro una visione laterale e frontale nitida per aiutare a rintracciare la preda.
Hanno anche occhi relativamente lunghi, con la lunghezza quasi uguale alla loro larghezza.
Amphibians
Agile frog
-Frogs-Rane-Frösche-Grenouilles-Frøer-kikkers
-Fire salamanders-Fuoco salamandre-Vier salamander-Quatre
salamandres-Brandsalamandere-Brandsalamanders
Normally you find fire salamanders is near wood piles in autumn and winter.
The fire salamander's diet consists of invertebrates such as insects, spiders, worms. It will also take small vertebrates, including other amphibians.
(Bufo bufo)
-Toads-Rospi-Kröten-Crapauds-Tudser-Padden
Insects
Honey Bees-Api da miele-Honigbienen-Abeilles-Honningbier-Bijen
Bumblebees-Bombi-Hummeln-Bourdons-Humledier-Hommels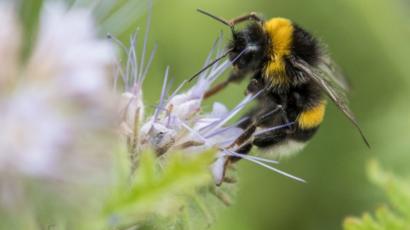 Carpenter Bees-api carpentiere-Zimmermannsbienen- abeilles charpentières-snedker bier-timmermansbijen
Mining Bees-Api Minerarie-Bergbau Bienen-Abeilles minières-Mining Bees-Mijnen bijen
Grasshoppers-cavallette-Heuschrecken-sauterelles-græshopper-sprinkhanen
Crickets-grilli-Grillen-grillons-fårekyllinger-krekels
Wasps-vespe-Wespen-guêpes-hvepse-wespen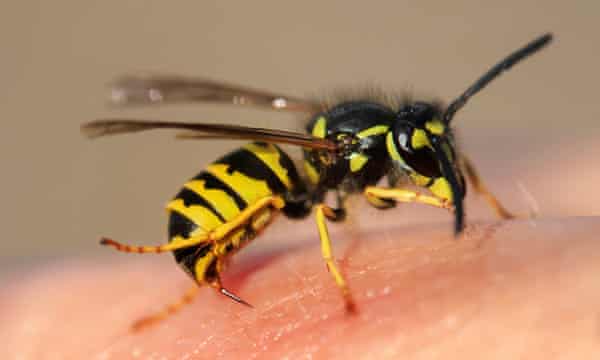 Hornets-calabroni-Hornissen-frelons-gedehamse-horzels
Yellow jackets-giacche gialle-gelbe Jacken-vestes jaunes-gule jakker-gele jassen
Hoverflies-sirfidi-Schwebfliegen-les syrphes-svirrefluer-zweefvliegen
Scarce-Swallowtail/Butterfly-Scarsa-coda di rondine / farfalla-Knappschwalbenschwanz / Schmetterling-Papillon / queue-de-pie-Knappe
Fireflies-Lucciole-Glühwürmchen-lucioles-ildfluer-vuurvliegjes